Gas Fireplace Log Sets may be vented or unvented.   
This option is the closet to a natural wood burning fire without the need for wood.
With a click of a remote control, this fireplace ignites to provide ambience and a bit of warmth to your life.
Vented Gas Log Set Option
Vented Log Set is the most realistic option and is considered decorative appliance (not a heater).  Most of the heat escapes out the chimney – much like a wood fire.  Vented log sets normally have a large BTU input which requires large amounts of combustion air.  The combustion air is pulled from the room that the log set is in, and with the heat from the fire, exhausts that combustion air up the chimney.  This can result in heat loss due to natural draft.  However, they are, like a real fire, cozy to sit next to and warming to any room.
Contemporary Collection Vented Burner
is a decorative appliance (not a heater).  It has the same properties as a vented log set.  With various fireplace media like gems and glass - it is a very modern look.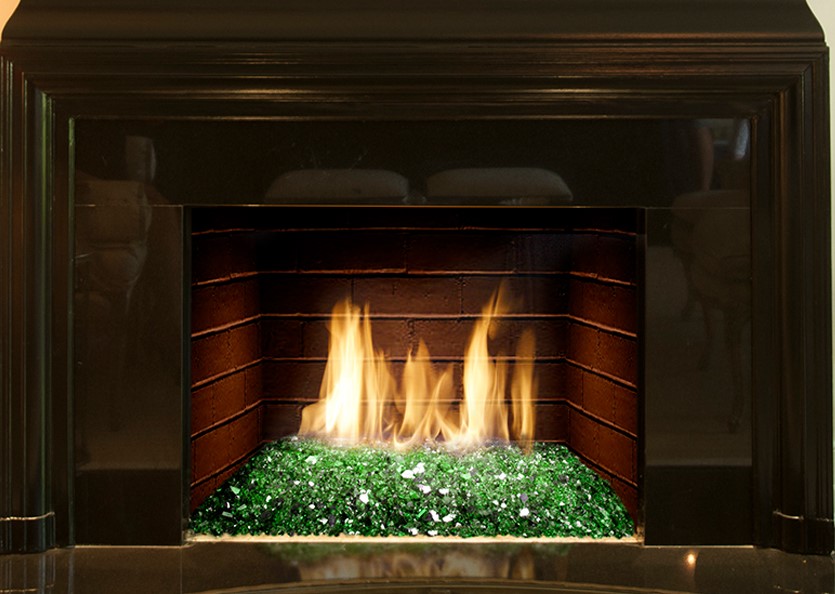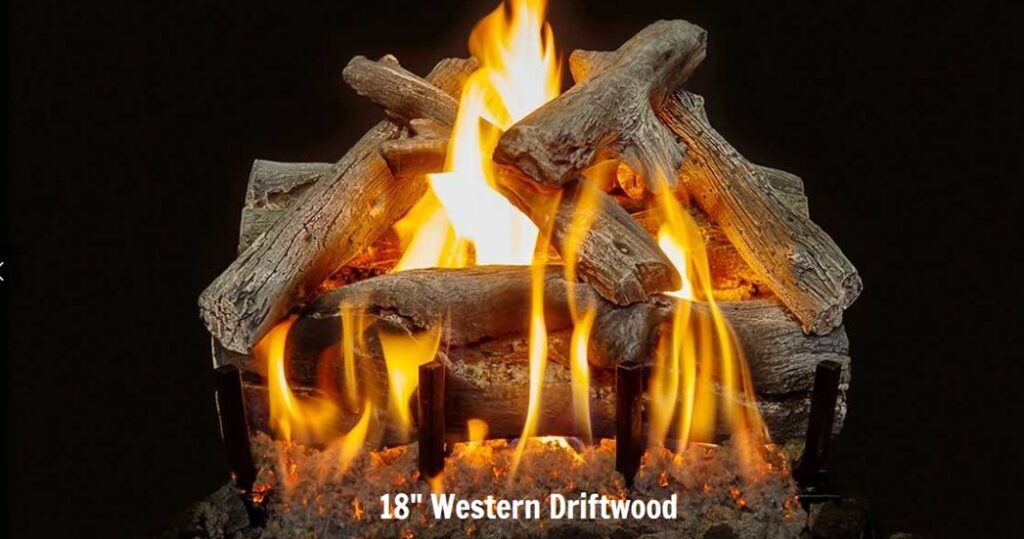 Ventless Gas Log Set Option
The VentLess Option purpose is heat and they make great heaters.  But ventless burners are not really vent free.  They simply lack the vent to carry products of combustion to the outside.  Therefore, all of those product's vent into the home.  In perfect combustion, those products are simply water vapor and carbon dioxide.  Water vapor can contribute to mold and mildew in a home.  Unfortunately, this is the least of the concerns with ventless fireplaces.  Most of the ventless fireplaces do not achieve perfect combustion.  Incomplete combustion byproducts include soot (a known carcinogen) and carbon monoxide.  Combustion air is provided by the room that the fireplace is in.  This means that burning your ventless fireplace consumes the oxygen in the room and replaces it with the products of combustion.  People with asthma, allergies or respiratory issues should speak to their health practitioner regarding a ventless gas fireplace BEFORE purchasing. Proponents of ventless fireplaces say to crack a window during operation.  This is counterproductive for a heater.


Monessen Glow Getter Burner with Moxie Log Set