Today there are no rules, no limits, and remove the unnecessary.  I am traveling back to simplicity by redesigning our business website.  Strip it back to basics.  No frills.  No thrills.  Simple.  Aesthetic.  Uncomplicated.   Did I mention – I am not a web designer, I'm not familiar with coding, and I'm limited in my knowledge of websites.  But I see now - too much fluff, too much "try" in SEO, complicated site forms, impersonal communication, and too much, just too much…stuff. 
The ABOUT US page – a description of our journey as a "Small Family Business in America Today" or simpler terms - "THE AMERICAN DREAM".
To tell our story is such a personal experience for me.  My biggest mistake/regret was my thought process for my website that I must be so impersonal and detached, write a sterile copy for my site, describe my company as a 3rd non-interested party.   But the opposite is true - my interactions with customers are quite personal and special.  These experiences must be celebrated and not forgotten! 
Bill and I met in the late 90's through a mutual group of friends.  It wasn't until a decade later that the opportunity to date presented itself which led to our wedding in September of 2009.  My children, Ryan and Eden, became his children on this day. 
Fast forward a few years…
Bill turned down a promotion at work (HVAC).  His stance – if he was going to answer customer calls 24/7 then he would do it for his own company.  It was not worth the bump in pay.  So, I challenged him on what his business would be.  In 2014, Bill had the answer - Gas Fireplace Service.  I thought he was crazy and simply said that I would never be able to leave my corporate job.  But I believed in Bill and worked many hours outside my corporate job to build our business!  
Ryan joined us in 2016 to begin his journey with us as a service technician and future gas fitter.  He has contributed to our vision for the amazing customer experience.  And In 2017, I was blessed to leave the corporate world and pursue our family business full time!  A few years later, our daughter, Eden joined the company to provide administrative and customer support.  In the years between, Bill and I have been blessed with grandchildren to carry on our business: Ryan's 2 sons - Noah Everett (and Owen Asher as well as Eden's daughter - Aurora Lee.
It is now 2023 – 9 years from our humble beginning in 2014.  The past few years have been challenging and the future of our business is uncertain – a term I never thought would enter my business vocabulary.
Wammoth Services will delve into related territories to adjust to the changes of success in the small business realm.  We (Bill, Stacy, Ryan, and Eden) are committed to the amazing customer experience that is expected from a service provider at a reasonable cost.  We appreciate your business and the chance to prove that you too deserve that amazing customer experience!
May God Bless You and Keep You – Stacy Watson, CEO, Wammoth Services, LLC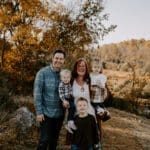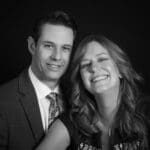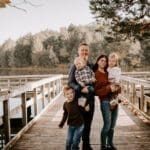 I leave you with the original, "official" company description below. 
Wammoth Services Was Established In 2014 To Provide Quality Gas Fireplace Service And Repair In The Northern Virginia Area. Since Then, We Have Grown To Include Replacing Gas Fireplaces As Well As Repair And Installation Of Gas Lines. By Building Our Business On Quality, Not Quantity – Our Customers Have Embraced Us For A Lifetime Of Servicing Their Gas Fireplace. As A Family Owned And Operated Company, We Believe In Treating You As We Wish To Be Treated By A Service Company. From Annual Maintenance, Service And Repair To Replacement And Installation, We Are Committed To Provide You With The Highest Level Of Customer Satisfaction. Since We Specialize Only In Gas Fireplaces, You Can Expect Expertise, Professionalism And Value With Every Service We Provide.
We Are Members Of The Hearth, Patio And Barbeque Association As Well As Being Certified From The National Fireplace Institute. Our Technicians Engage In Continuing Their Education As Well As Training To Serve You With The Most Up To Date Methods In Our Industry. We Are A Licensed Virginia Contractor With A Designation For Gas Fitters. We Are Fully Insured And Bonded. You Can Be Assured That We Are Qualified In Providing Expert Inspection, Service, Repair And Replacements For Your Gas Fireplace Needs. We Service All Make And Models Of Gas Logs, Gas Fireplace Inserts, Direct Vents As Well As Outdoor Fireplaces And Fire-Pits. Let Wammoth Services Put The Groove Back In Your Hearth Year After Year!